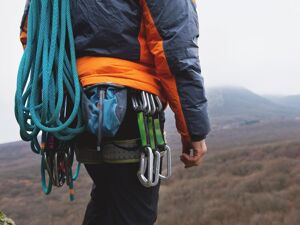 Information about data protection
This website is maintained by TA Triumph-Adler GmbH. In accordance with Article 13 of the EU General Data Protection Regulation (GDPR), below you will find information about the processing of your personal data when you access and use our website.
1. Responsibilities

You can find the name and contact details of the responsible member of staff in our Legal Notice.
2. Data protection officer

You can reach our data protection officer in writing by post with the reference "Data protection officer" at the address given in the legal notice or by e-mail at datenschutz@triumph-adler.net.
3. Processing of personal data

3.1. General overview of processing activities

We offer a variety of services on our websites, which are listed below:
Contact form for existing or potential sales partners or interested parties
Login area for our sales partners
Map view of our sales partners
Website analysis and tracking via Google Analytics
3.2. Provision of website and use of log files

3.2.1. Nature and scope of the processing of personal data

The following information, which your browser automatically sends to us, is processed when you visit our website, e.g.:
Browser type/version
Operating system used
Name of the previously visited website
IP address/host name of your device
Date and time of the server request
3.2.2. Purposes and legal basis for the processing of personal data

Personal data is processed in accordance with the following provisions. Art. 6 para. 1 letter b) of the GDPR to facilitate your use of the website. We process your personal data in accordance with our legitimate interest pursuant to Art. 6 (1) (f) of the GDPR for the purpose of
Ensuring the proper functioning of the website
Complying with legal obligations and ensuring the security of processing, such as defence against and detection of cyber-attacks.
3.2.3. Recipients or categories of recipients, transfer of your data to a third country or international organisations and existence of the adequacy decision

Our website is hosted by DOM Digital Online Media GmbH, Bismarck Str. 60, 50672 Cologne. An agreement on order processing pursuant to Art. 28 GDPR has been concluded with the processor. Your data will not be transferred to a third country.

Your personal data will only be passed on to state institutions, authorities or a legal advisor if this is required by mandatory national legal provisions or if it is necessary for the defence, assertion or implementation of legal claims by us or third parties.

3.2.4. Retention period

Personal data are automatically deleted 14 months after the end of the connection, unless there are legal retention periods to the contrary.

3.2.5. Right to erasure, objection and rectification

The collection of data to provide the website and the storage of the data in log files is absolutely necessary for the website to function. The user therefore does not have the right to request deletion, objection or correction of their data with regard to the functioning of the website.

3.3. Use of cookies

3.3.1. Nature and scope of the processing of personal data

This website uses cookies. We use cookies and tracking technologies from third-party providers to optimise the design of our websites and to display suitable offers and advertisements from other advertising partners to you across multiple devices.

Please customise your settings now and confirm your consent by clicking on "OK". You can revoke your consent with immediate effect at any time. You can find more information under "Show details". Cookies are small text files used by websites to make the user experience more efficient.

By law, we may store cookies on your device if they are strictly necessary for operating this site. We require your consent for all other types of cookies. This site uses various types of cookies. Some cookies are placed by third parties that appear on our webpages. You can change or withdraw your consent from the cookie statement on our website at any time.
3.3.2. Purposes and legal basis for the processing of personal data

Necessary cookies on your device are processed in line with our legitimate interest pursuant to Art. 6 (1) (f) of the GDPR to save the settings you have made for the current and future use of our website. All other cookies are processed with your consent pursuant to Art. 6 (1) a) GDPR in conjunction with Art. 7 GDPR.The legal basis for this processing is Article 6(1)(a) GDPR.

3.3.3. Duration of processing, right to object and rectification

Cookies are stored on your computer and sent from it to our website. As the user you are therefore also in full control of the use of cookies. You can change the settings of your web browser to block or restrict the use of cookies. Previously added cookies can be deleted at any time. This can also be done automatically. If cookies are deactivated on our website, it may no longer be possible to use all the features of the website to their full extent.

3.4. Login for existing sales partners

3.4.1. Nature and scope of the processing of personal data

This area is only accessible to our registered sales partners with whom we have concluded a specialist retailer agreement. We offer our partners a wide range of documents to support you in your daily work with our products.

The following data are processed:
Personal and communication data, such as title, first name, surname, email address and telephone numbers, if applicable.
Company details and certificates
Access rights in line with role profile
User names, passwords and validity period
Profile settings, such as language or visibility on the internet
3.4.2. Purposes and legal basis for the processing of personal data

The processing of user data is intended to enable us to present a sales partner to the outside world. The legal basis for the processing of data by the user is Art. 6 para. 1 letter b) of the GDPR (contract).  Your IP address and the time of login, as well as the data you send to us by e-mail, are processed pursuant to Art. 6 (1) (f) GDPR. Our legitimate interest is to ensure the security of data processing and to be able to defend against or assert legal claims.

3.4.3. Recipients or categories of recipients
Your data will be passed on to authorised members of staff within our company. The company also uses processors, such as IT service providers, who are responsible for operations, support and maintenance. The data will be forwarded to legal advisors and law enforcement agencies should the need arise to defend or assert a legal claim. Your data will not be transferred to a third country.

3.4.4. Retention period

The data will be erased when it is no longer necessary for the purposes for which it was collected. Any personal data in the partner area will be stored for the duration of the contract and will be professionally deleted upon the end of the contractual relationship or following a request for deletion from you. It is the responsibility of the retailer partner to manage other users.

3.4.5. Right to erasure, objection and rectification

The sales partner is free to correct or delete data within the partner area at any time. You can find more information under Point 4.

3.4.6. Consequences of not providing data

Our login area is a voluntary service where we provide our sales partners with a variety of information. It is not compulsory to use it.

3.4.7. Security of processing

Access to the partner area is protected with a secure password and sent to the partner regularly by email.

3.5. Contact forms

3.5.1. Nature and scope of the processing of personal data

Our website allows you to use our contact form for various purposes. The following data is passed on to us when you use the contact form:
Form of address, first name if applicable, surname, company, email address and telephone number
Date and time of submission
3.5.2. Purposes and legal basis for the processing of personal data

The purpose of collecting user data is to answer the contact enquiry satisfactorily and, if desired, to refer it to our sales department for further advice. The legal basis for processing the data after the user has completed the contact form is your consent pursuant to Art. 6 (1) (a) GDPR in conjunction with Art. 7 GDPR.  Your IP address and the time of login, as well as the data you send to us by e-mail, are processed pursuant to Art. 6 (1) (f) GDPR. If the objective of contacting you by e-mail is to initiate or execute a contract, the legal basis for the processing is Art. 6 (1) (b) GDPR.

3.5.3. Recipients or categories of recipients

Your data will be passed on to authorised members of staff within our company. The company also uses processors, such as IT service providers, who are responsible for operations, support and maintenance. Your data will not be transferred to a third country.

3.5.4. Retention period

The data will be erased when it is no longer necessary for the purposes for which it was collected. For personal data from the input mask of the contact form and data transmitted via e-mail this is when the respective conversation with the user has been completed.

The conversation is completed when circumstances indicate the respective matter has been conclusively resolved. Any additional personal data collected during the submission process will be deleted after one year.

3.5.5. Right to erasure, objection and rectification

Please contact us if you wish to exercise your data protection rights. You can find more information under Point 4.

3.5.6. Consequences of not providing data

Our contact form is a voluntary service that we offer on our website. The required information listed above is necessary for transferring your query.

3.6. Map view for finding a sales partner

Our website uses Google Maps to show you our sales partners on the website and to make it easier for you to find them.

3.6.1. Nature and scope of the processing of personal data

When you access this website, personal data is automatically transferred to the service provider in accordance with point 3.2.1.

3.6.2. Purposes and legal basis for processing

Your personal data is processed to display the locations of the nearest sales partners to your location. It is our legitimate interest under Art. 6 para. 1 letter f) GDPR to make our website more convenient to use.

3.6.3. Recipients or categories of recipients and transfers to a third country and existence of the adequacy decision

When you visit the respective website, Google (Google Ireland Ltd., Gordon House, Barrow Street, Dublin 4, Ireland) receives the above-mentioned data and therefore information about which of our websites you have visited. Your personal data will be transferred to the parent organisation Google LLC, 1600 Amphitheatre Parkway Mountain View, CA 94043, USA in a third country when you access that website.

3.6.4. Storage period and, if applicable, criteria for determining the storage period.

We do not know whether and how long Google stores the data mentioned above.

3.6.5. Right to erasure, objection and rectification

It is technically possible that Google could identify at least individual users on the basis of the data received. We have no influence on whether personal data and profiles of website users are processed by Google for other purposes.

If you are logged in to a Google account, Google Maps will assign this information to your personal user account. Log out of your Google account if you do not want the data to be associated with your Google profile.

You can easily deactivate the Google Maps service and thereby prevent the transfer of your data to Google. To do this, deactivate JavaScript in your browser. However, please note that you will not be able to use the map display if you do so.

For more information, please see the Google Maps Terms of Service and Google's Privacy Policy.

3.7. Google Analytics

3.7.1 Nature and scope of the processing of personal data

This website uses Google Analytics, a web analytics service provided by Google. Google Analytics uses "cookies", which are text files placed on your computer, to help the website analyse how users interact with the site. The data mentioned in point 3.2.1 are processed in this context.

3.7.2 Purposes and legal basis for the processing of personal data

Google will use this information on our behalf for the purpose of evaluating your use of the website, compiling reports on website activity and providing us with other services relating to website activity and internet usage.  Processing is carried out with your consent in accordance with Art. 6 (1) a) GDPR in conjunction with Art. 7 GDPR.The legal basis for this processing is Article 6(1)(a) GDPR.

3.7.3. Recipients or categories of recipients, transfer of your data to a third country and existence of the adequacy decision

The operating company of the Google Analytics component is Google Ireland Ltd, Gordon House, Barrow Street, Dublin 4, Ireland. We use the extension "gat.anonymizeIp" on our website. With this feature, Google anonymises the IP address of the data subject's internet connection when accessing our website from a member state of the European Union or from other signatories to the Treaty on the European Economic Area.

Your personal data are then transferred to the parent organisation in a third country, namely Google LLC, 1600 Amphitheatre Parkway Mountain View, CA 94043, USA. 

3.7.4 Duration of processing/right to erasure, objection and rectification

When accessing the website, you can give your consent to allow us to measure the reach with Google Analytics. You can revoke your consent in accordance with point 3.3.1 (cookies) with immediate effect for the future. If Google Analytics is activated, your data will be deleted by Google after 14 months.

If you are logged in to a Google account, Google Analytics will attribute this information to your personal user account. Log out of your Google account if you do not want the data to be associated with your Google profile.

3.7.5. Consequences of not providing data

If you do not give your consent for Google Analytics, we will not be able to optimise our website to the maximum extent.

3.7.6. Other information

You can find more information about data protection in relation to Google Analytics in the information about data protection section and on the Google Analytics help page.

4. Rights of data subjects

You have various rights with regard to the handling of your personal data if the legal requirements are met. If you have any questions regarding the assertion of your rights, please contact our data protection officer in writing.
Art. 15 GDPR (Right of access by the data subject): You have the right to obtain information from us as to which of your personal data we process.
Art. 16 GDPR (Right to rectification): If data pertaining to you is incorrect or incomplete, you may request that incorrect information be corrected or completed.
Art. 17 GDPR (Right to erasure): You can request the deletion of your personal data under the conditions of Art. 17 GDPR. Your right to erasure depends on, but is not limited to, whether the data relating to you is still needed by us to fulfil our legal duties.
Art. 18 GDPR (Right to restriction of processing): Under the conditions of Art.18 GDPR, you may request that the processing of personal data relating to you be restricted.
Art. 20 GDPR (Right to data portability): You may request to receive the data you have provided in a structured, common and machine-readable format and request that it be transferred to other data controllers.
Article 21 GDPR (Right to object): You may object to the processing of data relating to you at any time on grounds relating to your particular situation. The objection may in particular be lodged against processing your data for advertising purposes.
Art. 7 Para. 3 GDPR (Right to withdraw consent): You have the right to revoke your consent to the processing of your personal data at any time with immediate effect for the future. Withdrawing your does not affect the lawfulness of processing based on consent before its withdrawal.
Art. 77 GDPR (Right to lodge a complaint with a supervisory authority): You have the right to lodge a complaint with a supervisory authority if you believe that our processing of your personal data violates applicable data protection laws. Our competent supervisory authority is: Bavarian State Office for Data Protection Supervision, Promenade 27 (Schloss), 91522 Ansbach, https://www.lda.bayern.de.
5. Links to other websites

Our website contains links to other websites. We have no influence over whether their providers comply with data protection regulations. Despite carefully checking the content beforehand, we cannot accept any liability for external links to third-party content.

6. Validity and updating the information on data protection

It may become necessary to amend this data protection declaration with effect for the future if our website is further developed or new technologies are incorporated. We recommend that you take a look at the current privacy policy.

Nuremberg, 17.02.2020