Handling chemicals: REACH governs all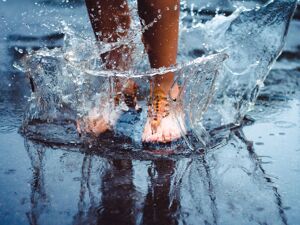 Great care is called for when it comes to chemicals. The European Chemicals Regulation REACH imposes obligations on companies in this regard. "REACH is based on the principle that manufacturers, importers and downstream users take responsibility for their chemicals. They must ensure that any chemicals they manufacture and put on the market are used safely," says the REACH website. REACH stands for Registration, Evaluation, Authorisation and Restriction of Chemicals. It regulates the registration, evaluation, authorisation and restriction of chemicals and thereby ensures the necessary transparency.
For UTAX, this means that our machines comply with the REACH standards that apply at the time of production and do not contain any substances that are classified as hazardous by REACH at that time. We accordingly pre-register or register all relevant substances and preparations for our products based on the information available to us.
For the environment: RoHS is the be-all and end-all
We keep the use of environmentally hazardous substances in our appliances to an absolute minimum. We have been putting this into practice for many years now for all the devices we introduce to the market. This means that we comply with the Restriction of Hazardous Substances Directive 2011/65/EU and the Electrical and Electronic Equipment Substances Ordinance. This is evidenced by the CE marking and the RoHS conformity document.
Toner: disposal with care
We offer our customers our own toner take-back system to ensure environmentally friendly disposal, thereby relieving them of the burden of disposing of their waste. Furthermore, each type of toner is coordinated to the specific requirements of our systems. Original toner is neither toxic nor carcinogenic, meaning it is safe when used correctly. This was established in the necessary test procedures conducted by recognised laboratories in what is known as the AMES test procedure. The results are recorded in the corresponding safety data sheets.
Some of our copier, printer and fax systems have a closed toner system that avoids any direct contact with the toner itself.
Toner locking: some of our systems also have a feature that prevents users from replacing toner cartridges when they are not completely empty.
You might also be interested in